Established in 1993 by Hermann and Louise Bruns, Wild Flight Farm is located on 20 beautiful acres located along the Shuswap River in Mara, BC. Our farm name reflects the many species of migrating and reisdent birds that are part of the natural environment around the farm.

The farm produces organic vegetables, culinary herbs, and has been certified organic by the North Okanagan Organic Association since its inception. Our mission is to provide high quality organic produce for the local community, while maintaining a business that supports our family and employees.

Our produce is sold year-round at farmers' markets in Salmon Arm and Revelstoke. We are work together with other local farms to supply Urban Harvest, an organic home delivery service in Kelowna. During the winter months we attend bi-weekly markets in Salmon Arm and Revelstoke.

For information about where to find our market stand and an up-to-date list of produce available each week, have a look at our weekly e-newsletter or the Wild Flight
Facebook page.

Click here to view a fly-over video of the farm.
Our Produce




Certified organic for 25 years

Over 50 vegetable varieties

Available year round

Sustainable farming practices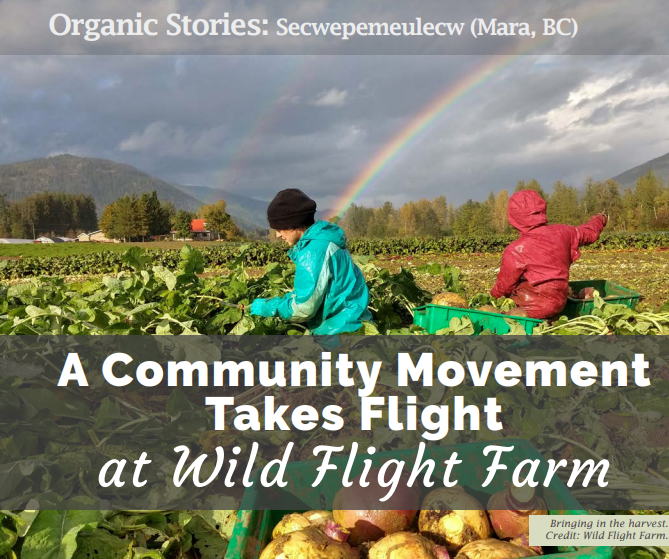 Click here to read an interview recently done for the BC Organic Grower, illustrating the farms humble beginnings, the passion that keeps it moving, and its hopes for the future. Scroll down to page 8 to read the article.
This interview was conducted and eloquently written by a past Wild Flight Farm employee, Brianne Fester.